How to Whiten Your Kitchen Towels: This Trick is Worth Knowing!
|
Well, I really think that you'll feel great after reading this article, because in this article we're going to show you the best way to whiten and remove the stains from your kitchen towels! Just take a look at the article below and find out more about this simple, but extremely effective trick!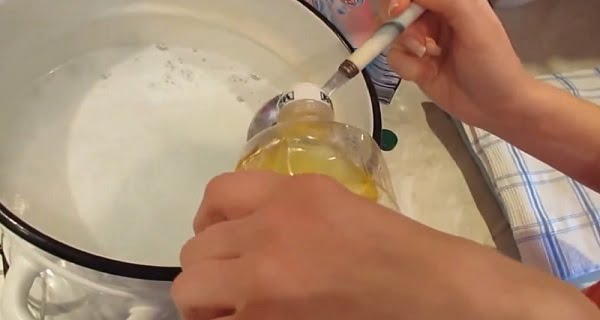 We all know that the kitchen towels are exposed to all kinds of food, liquids and other things we wipe off our hands as we pass through one of the busiest rooms in our homes. But, don't worry – you just have to use this method and your towels will be like brand new! Here's what you need to do:
You will need the following ingredients:
1 bucket of water
2 tbsp. sunflower oil
2 tbsp. bleach powder
1/2 cup of any detergent powder
Dirty towels
Directions:
First, you need to bring the water to boil
Then, you need to add the sunflower oil into the boiling water
After that, add the bleach and the laundry detergent
Mix all ingredients.
Add the towels in this mixture and cover the bucket with the lid.
Leave the towels for 3 hours, and then remove the towels and rinse.
You'll get the best results out of this treatment if you leave the towels for at least 2 hours.
Note: you'll notice that even the old and stubborn stains will disappear with this simple (but effective) procedure. This method is good because it allows get rid of dirt, without boiling towels! Ladies, we really hope you find this article helpful and don't forget to share it with your friends and family. Thank You and have a good one!