Turning the Tables: McDonald's Upside-Down Arches Send a Clear Message
|
In 2018, McDonald's made a striking and symbolic gesture to honor women's contributions and uniqueness by flipping their iconic arches upside down. This significant move took place on March 8th, International Women's Day, a day dedicated to celebrating women's social, economic, cultural, and political achievements worldwide.
Although some initially speculated that the upside-down logo was related to a rivalry with Wendy's, the truth was different. McDonald's took this step to "celebrate women everywhere," according to a company representative.
The emblematic arches were reversed at their Lynwood, CA store, and this transformation extended to their social media logos. Employees also proudly wore uniforms featuring the "W"-esque logo on their shirts and hats. Furthermore, special packaging with the flipped logo was used in 100 McDonald's stores across the United States.
Wendy Lewis, McDonald's Chief Diversity Officer, emphasized the significance of this gesture: "For the first time in our brand history, we flipped our iconic arches for International Women's Day in honor of the extraordinary accomplishments of women everywhere and especially in our restaurants."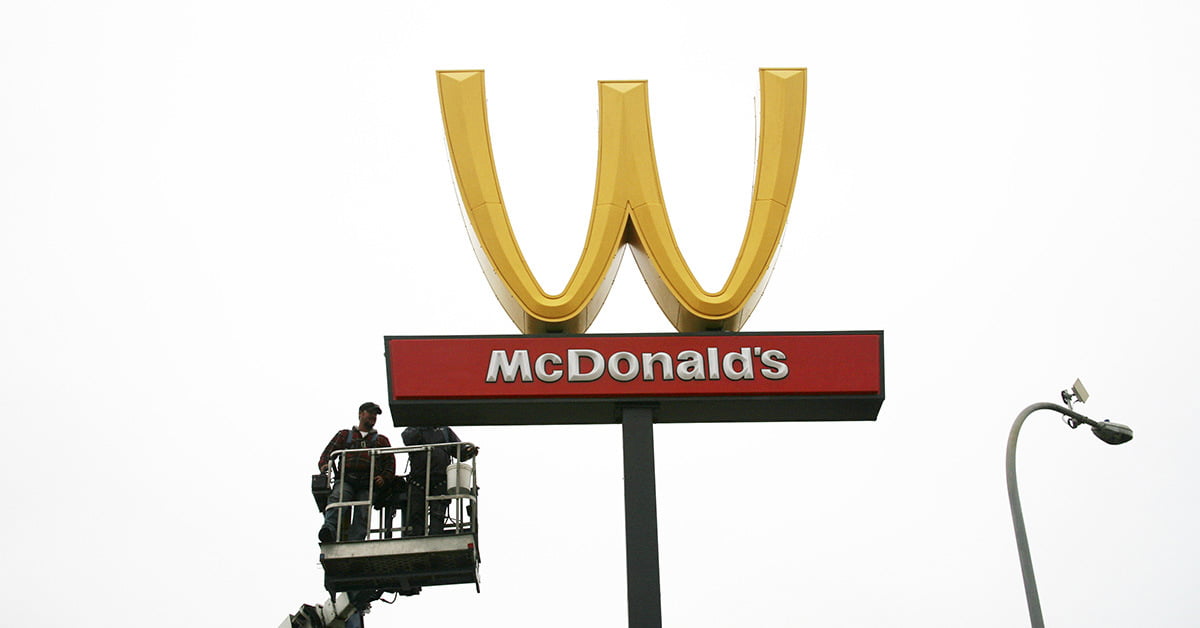 Lauren Altmin, a company spokesperson, clarified that the logo change was a tribute to women's achievements everywhere. McDonald's has a longstanding commitment to supporting women in the workplace, providing them with opportunities for growth and success. Altmin also highlighted that in the U.S., six out of every ten restaurant managers are women.
McDonald's replaced its logo on all its social media platforms and introduced special packaging, crew uniforms, hats, and bag stuffers in 100 of its restaurants to commemorate the occasion.
McDonald's was not the only company paying tribute to women and promoting gender equality. Johnnie Walker introduced a 'Jane Walker' bottle and pledged to donate $1 per bottle to organizations working to empower women. Similarly, Brawny replaced its iconic Brawny Man with images of women and donated $100,000 to Girls, Inc. as part of their support for gender equality initiatives.
This symbolic gesture by McDonald's, along with the efforts of other companies, highlighted the importance of recognizing and celebrating the achievements of women and advancing the cause of gender equality.