The Benefits of the Banana Flower
|
Many people know that bananas are great for your health as they are an excellent source of potassium, but did you know that their flower also has medical properties?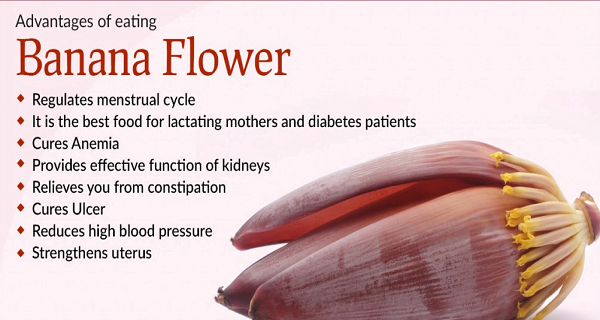 Namely, this unusual flower can:
Heal ulcer
Heal anemia
Strengthen the uterus
Soothe constipation
Regulate menstruation cycle
Improve kidney work
Decrease hypertension
Is a great addition for breastfeeding women, and diabetics
How to prepare your banana flower with curry
Add 2tbsp. of oil in a pan and then add mustard seeds. Leave them to sputter, and then add sliced green chilies and onions and fry well. After that, add the banana flower and some salt, hing, curry leaves, coriander and turmeric. At the end, add water and close it with a lid. After some time, open the lid, add crushed coconut and stir well.