Kevin Hart lands in wheelchair after incident leaves him seriously injured
|
Kevin Hart, the beloved actor and comedian, recently turned 44 but still feels youthful at heart. However, he experienced an incident that changed his perspective on aging, and he shared some valuable lessons on social media.
In his social media post, Hart emphasized that turning 40 is a significant milestone, cautioning everyone aged 40 and above to take it seriously. He stated, "It's not a game," and that respecting this age is crucial because it will make you respect it. Hart humorously noted that he now uses a wheelchair because he attempted to engage in activities typically associated with younger individuals but was advised to take a seat.
The incident that led to this realization stemmed from a sports challenge. Hart had dared former New England Patriots star Stevan Ridley to a 40-yard dash, and the outcome was less than favorable for him. He shared how this challenge had come about, explaining that it was a debate over who was faster.
Hart recalled that Stevan had challenged him by saying, "There's no way you'll beat me," despite Hart's reputation for being fast. They went ahead with the 40-yard dash, but Hart ended up injuring himself in the process. He humorously described the injuries, including tearing his lower abdomen and abductors, which left him unable to walk.
Reflecting on the incident, Hart questioned why he had engaged in such a competition at his age, considering it the "dumbest thing ever." He playfully expressed regret and described himself as possibly "the dumbest person in the world."
In the caption of the video he shared, Hart wrote, "44 and sitting my ass down! I've got to be the dumbest man living! Why am I doing this? I pooped my pants. I'm through. FML."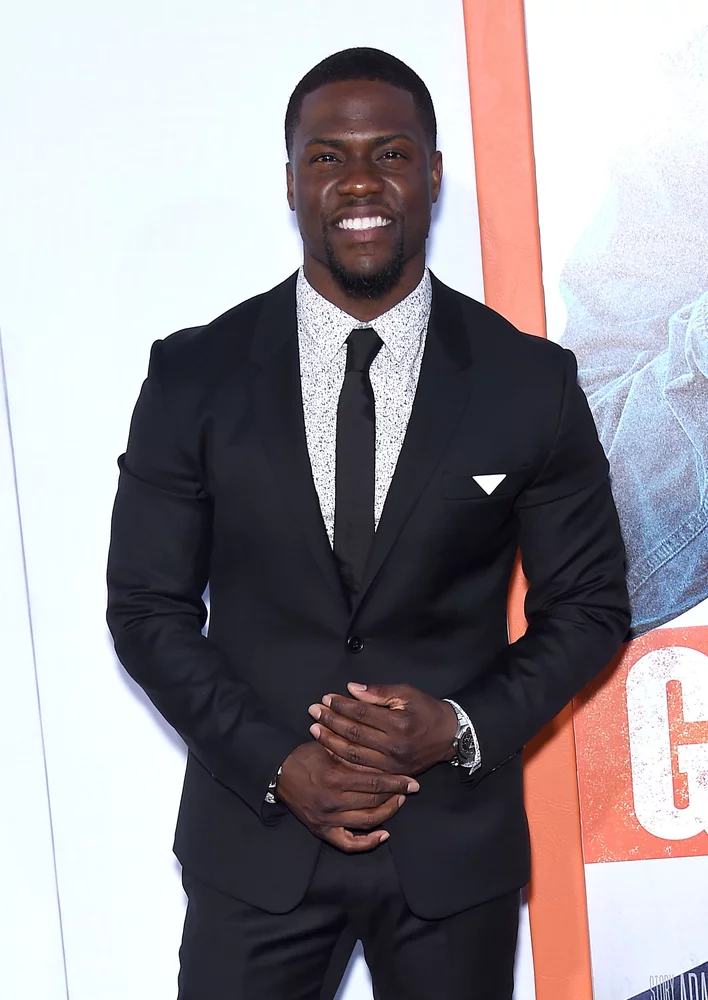 Hart received support from his famous friends, including actor Will Smith, who acknowledged the reality of aging and wished him a swift recovery. Stevan Ridley also responded, joking that he thought Hart had the same athleticism as Tom Brady at his age but apologized for the outcome and encouraged Hart to get better.
This incident wasn't the first time Kevin Hart faced a significant injury. In 2019, he was involved in a car accident that left him with three broken vertebrae and required immediate surgery and months of recovery.
Kevin Hart's humorous take on the situation and his willingness to share his experiences serve as a reminder that age should be respected, and pushing physical limits can have consequences, even for the young at heart.