90 Year Old Woman Makes Over 100 Handmade Quilts for Those in Need This Year
|
Most 90-year-olds are enjoying the fruits of their labor, taking it easy and enjoying life in the slow lane.
But for 90-year-old Bonnie Engle she's busier than he's ever been making quilts for needy families in Oregon.
The resident of Desert Sage Manor in Hermiston, started the tradition 20 years ago as part of the Hermiston Police Department's annual holiday Express program that provides food and resources for families during the holidays.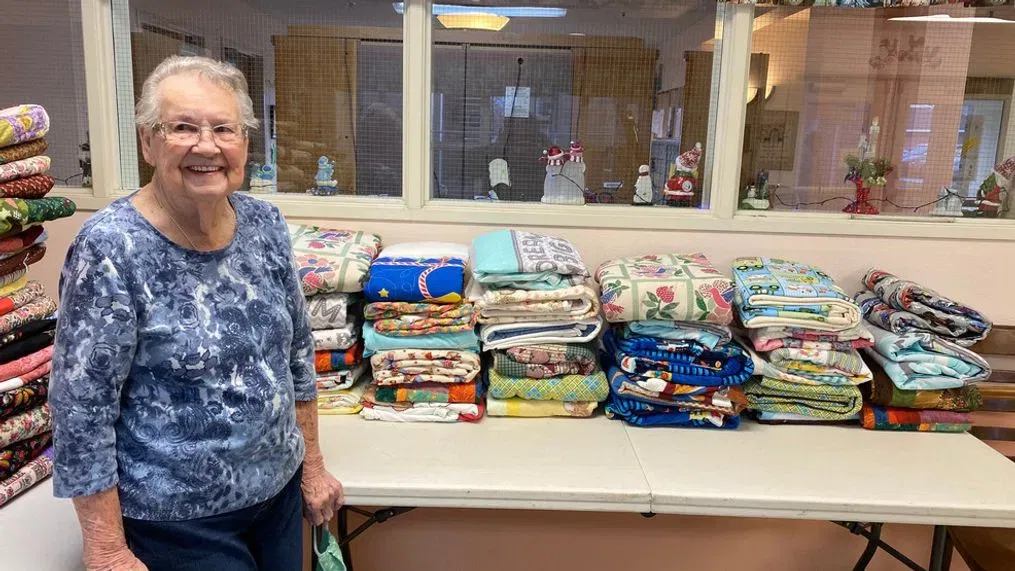 Since then the hardworking senior has made over 2,000 quilts for the police department.
Officers honored her contribution by giving her a plaque for her efforts.
Bonnie has made over 100 handmade quilts this year to give to those in need.
"It feels good to do something for them. Thank you to the community for the donations of the fabric, that's really something that's very important," Bonnie told ABC 7 News.
Well done Bonnie! Help us say a big thank you to this incredible woman by sharing this story.