Mystery person pays hotel bill for 70 homeless people amid big freeze
|
An mystery Good Samaritan has stepped in to save 70 homeless people from record-breaking cold temperatures in Chicago by paying for their hotel rooms.
The Chicago Tribune reports people were camped out overnight in tents after their propane tanks were confiscated in temperatures as low as -32C.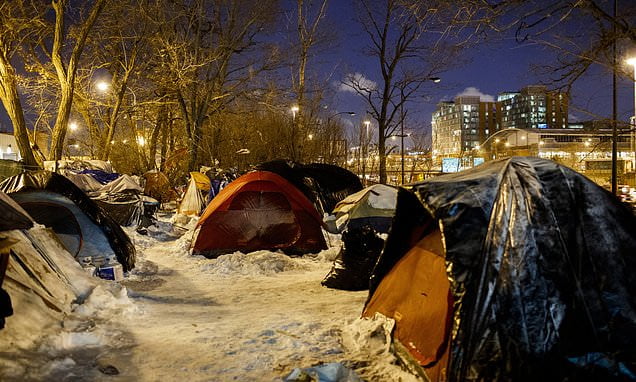 The city, gripped by a polar vortex, was expected to be colder than Antarctica, Alaska and the North Pole as the wind chill plunged temperatures further to feel like -45C.
Salvation Army spokeswoman Jacqueline Rachev told the paper that the group had set up a makeshift camp, using donated propane tanks to keep warm when one exploded.
After the incident, the Chicago Fire Department removed all the other tanks as well because they posed a risk.
Ms Rachev said that as she was preparing a makeshift warming center at the downtown Chicago Salvation Army, she was notified by the city that an unnamed donor would pick up their hotel bill.
"All the folks there, some wonderful citizen is going to put all of them up at a hotel for the rest of the week," she said.
Only one person did not accept the offer, instead opting to stay at a warming centre, the paper reported.
Source: