Kind Hearted Plumber Charged 91 Year Old Terminally Ill Woman Nothing And Provides Her Free Plumbing For Life
|
For senior people like us, a faulty boiler may be a very dangerous, expensive, and even fatal issue nowadays. What's more, given the high cost of electricity today.
Fortunately, there is at least one plumber who is familiar with the issues that elderly people have when their boiler breaks.
After a receipt from one of his routine jobs went viral on social media, a kind-hearted plumber from Burnley, United Kingdom, became an internet star.
James Anderson, the Good Samaritan plumber, won accolades for charging a 91-year-old leukemia patient with terminal illness a big fat zero to repair her faulty boiler.
Christine, the daughter of the 91-year-old mother, posted a photo of the receipt with the statement, "No payment for this lady at all under any conditions," on Facebook. We will be there around-the-clock to assist her with any issues she may have and to maintain her comfort.
Anderson has essentially opted to give this sick woman free plumbing for the rest of her life.
It's nothing unusual for this excellent plumber to perform such wonderful deeds of compassion.
He has turned his plumbing company into a socially responsible one which has provided assistance to thousands of people nationwide through cheap or free plumbing bills.
Anderson was driven to transform his company into a quasi-charity after he saw another unscrupulous plumber overcharging another sickly old man.
He then decided that he needed to do more to help the people in need, he said in an interview with news outlets.
A lot of old and disabled people prefer to suffer in silence because they don't like asking for help, or they simply can't afford it. Anderson's job is to stop their suffering.
By cheaply billing these people, Anderson hopes that these people will allocate those savings to something more important.
Anderson's company, DEPHER, relies on donations from the public, and has been funded by one of the late Queen's charities.
That being said, Anderson is in debt, owing 8000 pounds to the banks.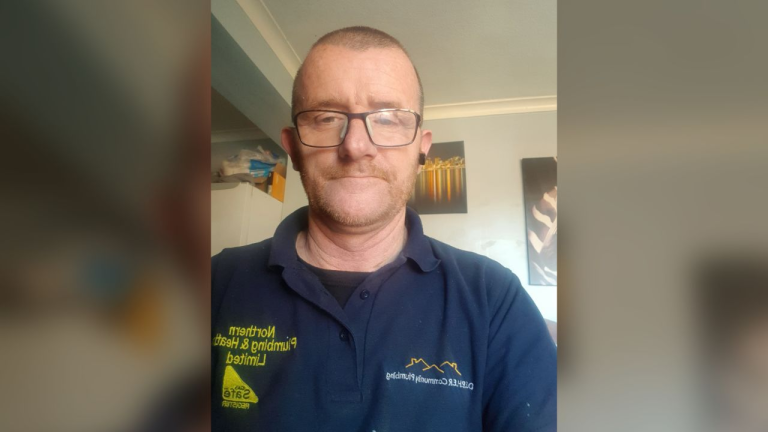 He admitted that it is not always possible to provide free plumbing services like what he did for the 91 year old woman if the money isn't there.
Nevertheless, he tries his hardest to lower his prices, offering a 30% discount even though funds are running low.
Why is he doing this? He answered simply: "It makes me feel good…I plan to expand my company across the country and I will never give up helping people."
In exchange, all he wants is perhaps a "wide smile and a cup of tea" sometimes.
This man is truly an angel clothed as a plumber. Please share this far and wide so that more people will know about this company.