FRESH HOME CHEESE MAKING IS SO EASY THAT WILL DO IT ALL THE WEEKS! TERRIFIC
|
If you love cheese you are at the right place – today we're going to show you how to make your own homemade cheese. The best thing is that the process is easy and can provide you with a steady amount of cheese. Continue reading below to see what you need to do.
You can give your cheese any particular flavor you want. Before starting, you'll need to obtain some milk. Get some pasteurized milk and mix it with an acid medium such as lemon juice, curd or bacteria. The acidic environment will transform the milk to lactic acid which is beneficial for your health. Here's the process in detail: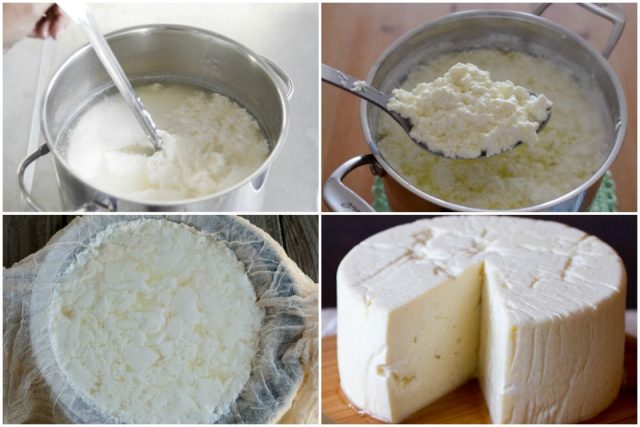 Ingredients
1 liter of pasteurize milk
45 ml. of fresh lemon juice
A pinch of salt
Pepper, oregano, salt (or any other seasoning you like)
100 cc. of plain yogurt
2 tablespoons of cream
Preparation
Pour the milk in a stainless steel pot and bring it to a boil, then remove it from the heat, cover the pot and leave it to cool down for 20 minutes. Now, add the lemon juice, cream and yogurt and leave it for 10 minutes, then put the mixture on medium heat and cook it until the milk begins to cut – you will notice this by seeing the lumps of cream separating from the liquid whey. At this point, add your spices and mix well, then take out the excess serum with a tablespoon and strain the mixture through a colander and gauze. Add other flavors if you want in the end.
Once you have finished straining, you should get a nice paste which you can shape with your hands. Just make the shape you want, then put your cheese in a plastic container in the fridge. Leave it for a day and enjoy your own homemade cheese!