9-year-old dies 10 minutes after posing with note – then police spot tragic mistake
|
As the end of summer approaches, parents across the country are getting ready to send their children back to school, eager to hear about what they've learned each day. Tragically, the Crustner family will never have this experience again, as their beloved 9-year-old daughter, Payton Crustner, had her life cut short in a devastating accident just moments after a cheerful photo marked her first day in fourth grade.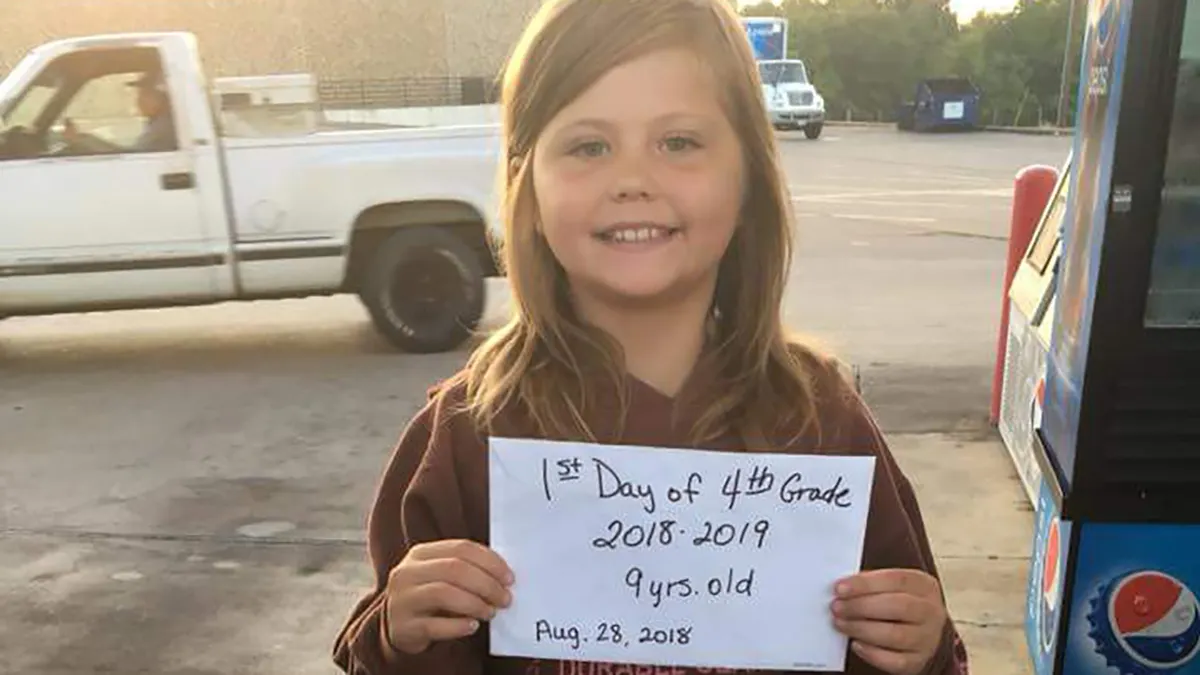 The heartbreaking incident occurred just ten minutes after the photo was taken. Eighteen-year-old Marcus Wayne Dukes was driving on the highway when he turned left and veered into oncoming traffic, colliding with the car driven by 32-year-old Miranda Michelle Clark. In Miranda's backseat were three children: Payton, her 16-year-old brother, and an unidentified 3-year-old.
Payton was tragically thrown from the car during the accident and declared dead at the scene due to severe injuries. While Miranda was wearing her seatbelt, Payton had only a lower belt, which didn't keep her securely strapped in. Neither Marcus Dukes, Payton's brother, nor the 3-year-old were wearing seatbelts.
All those involved in the collision were rushed to the hospital, with Payton's teen brother still in critical condition. Thankfully, the other three passengers left the hospital with minor injuries.
A family member has initiated a collection on Facebook, with all donations aimed at covering Payton's funeral expenses and her brother's medical treatment. So far, nearly $18,000 has been raised.
The Facebook post reads, "Payton Lynn Crustner, 9 years old, was taken from this world this morning before her first day of 4th grade, please keep this family in your prayers."
This tragic story serves as a painful reminder of the importance of wearing seatbelts. While it may seem like a given safety measure by now, there are still those who neglect to use them. Seatbelts are one of the most critical safety features in a car, both for those in the front seats and those in the rear. It's essential to share this message in hopes of preventing more children from suffering such heartbreaking accidents in the future.